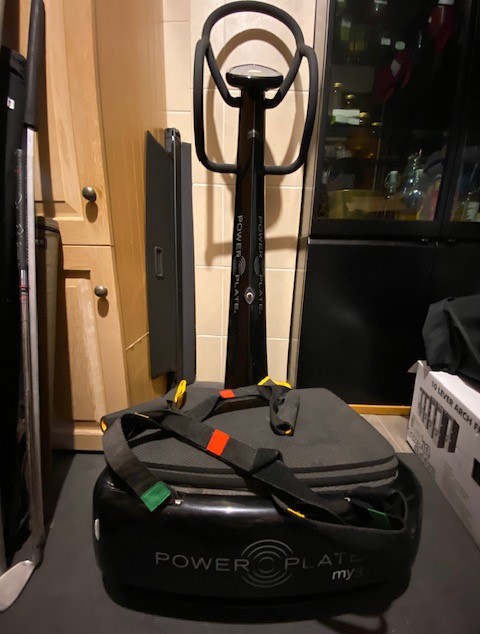 FOR FREE

Powerplate MY 5

In very good condition.

Collection from St Giles

07940 535498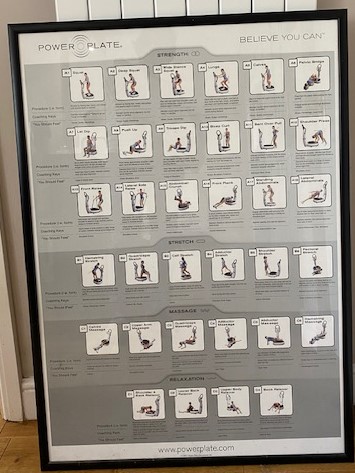 FOR SALE

Braun multipractic mixer in good working order and all the attachments which have never been used for sale.Only £45 for the lot.

Chinese steamboat cooker with table top heating implements,used only twice, going for £40

Please call 07557 378434 if interested or need more information.
FOR FREE (see description)

Sonorous TV stand [as new]

100cm [40in] wide, 38 cm [15in] high and 40cm [16in] deep.

Collect in Chalfont St Giles for a donation to the CSG All Together Group

Call John 07703 572344
FOR SALE

An exercise/fitness machine - £40
There are 2 foot plates and 2 handles thereby enabling both legs and arms to be exercised.
It has an electronic panel that allows the program and tension to be adjusted.
It has been little used and hence is in very good condition.
Please contact us via email ( jatoms@supanet.com ) if you would like further information and pictures.
It is located in Chalfont St Giles.

FOR SALE

Apple iMac 27 inch complete with magic key board and mouse.
Intel 2.7 GHz Core i5, memory 4 GB (expandable), storage 1TB. Graphics AMD Radeon HD 6770M 512MB.

Contact 07783 835570 for more details, £100, buyer collects, (Farnham Common).
FOR SALE

Vintage Kenwood Chef Food Mixer KM210
With splashguard, Liquidiser + 3 attachments
Pre- loved in good condition £75

Cast Iron & Brass Fireside Companion Set
5 Pieces - Tongs, Shovel, poker & Brush
New £35

07512 764 628
FOR FREE

Free books and audio cassettes for anyone studying German.

I also have a complete Linguaphone course with audio cassettes and books to accompany the audio cassettes.
All used, very useful and excellent for anyone trying to learn German.

Please text 07857 946352 if interested.
FOR SALE

Children's winter coats and sweaters for ages two and three; girls and boys. All In excellent condition £4.50 each.
Soft toys,unwanted presents, all going for £3.50 each.
Please call 07557378434 if interested.
FOR SALE - 2 items same vendor

Light Weight folding Dog Ramp
This dog ramp helps your pet to get in and out of the car with no fuss.
The ramp can be folded so it doesn't take up space during travel.
Plastic feet at each end of the ramp - covered in rubber so they grip on to the car and ground once you unfold it, so the dog can walk down or up safely and your car won't get scratched.
Suitable for dogs up to 40kg Folded: 42 x 40 x 20cm, extends to 150cm
Recommended retail price = £47 – selling for £30
Unused – as new.
FOR SALE

Maclaren Stroller and accessories. The Stroller comes with blanket and see through waterproof covers.
Looking for £10 for the set. Can send photos.
Pick up in Chalfont St. Giles.
07801 812726
FOR SALE

Hoover Whirlwind SE71 lightweight vacuum cleaner, 230volt, 700Watt, cost £39 new, hardly used,
Collect from Seer Green £10
01494 676709
FOR SALE

Lego city items for sale - police mobile command centre, car transporter, camper van,fire chiefs car etc
Available from £4 to 10 according to size.
All come with booklets for assembly.
If interested call 07557378434
FOR SALE

Yamaha full-size piano keyboard in perfect working order - including mains transformer and piano stool. Does not have weighted keys. Otherwise, the perfect piano substitute. £99.00
Contact Richard Walmsley,
Chalfont St Giles
07740 189 622
FOR SALE

'Appliance Science' Battery operated 'Open Up' bottle opener.
This link shows details:
£15.00 of near offer
Collection from Chalfont St Giles
Phone 01494 583484 for more information.
FOR SALE

Toyota IQ manual with rear parking sensors & A/C. One owner from new, full Toyota service history, very good condition. OLEZ compliant, zero road tax. 66k miles, £3,995. 07795 023801, 01494 874755.
FOR SALE

LEATHER RECLINER arm chair very good CONDITION
£ 35.00 or near offer
Ring 074129 55065
(Chalfont st giles
FOR SALE

Previously used to run a large American top loading washing machine, no longer required having bought a new washing machine.
Heayberd-London-230v to 110v, 1000VA step down transformer, in metal case, 9" x 8" x 10". Full working clean condition.
Contact on 01494 583484. If after viewing in Chalfont St Giles, please give Offer in the region of £10.00
FOR SALE

Graco Child Car Seat

Group 1 (9 - 18 Kg) with seat belt locking system and reclining positions.
No longer needed as the grandchildren have outgrown it.
Optional voluntary donation of £10 to Chalfont St Giles Alltogether Community Fund

Chalfont St Giles
07801 812 726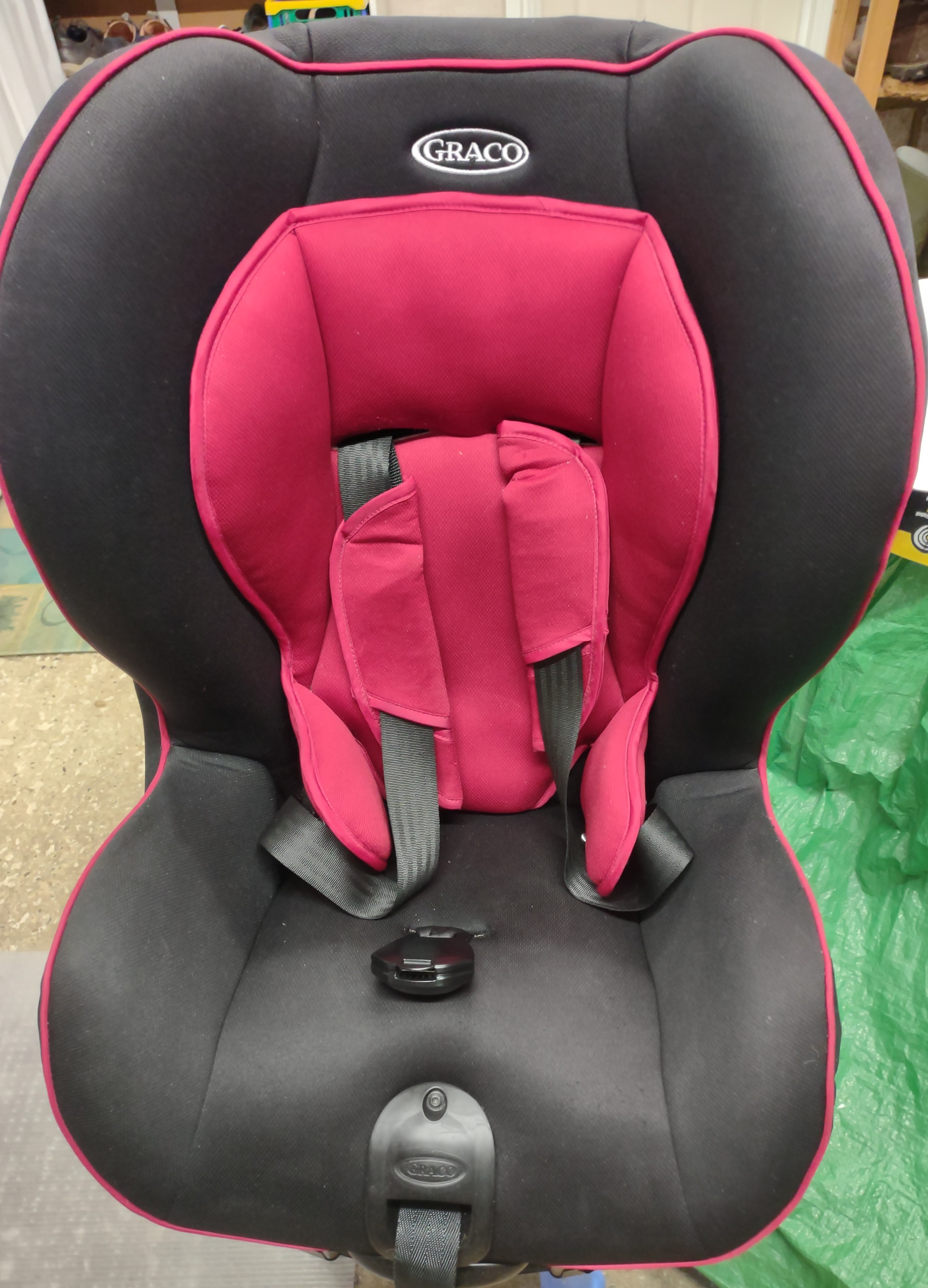 FOR SALE

ST MICHAEL COOKERY BOOKS (from the 1980s & 1990s!)

In good condition
Three part series: Harvest Soups & Starters, Harvest Meat & Poultry, Harvest Desserts and Ices
Ten part series: Cooking for Two, Cooking in a Hurry, Cooking for your Freezer, Indian Cooking, Chinese Cooking, Casserole Cooking, Picnics & Barbecues, Salads & Snacks, Cheesecakes, Cake Icing & Decorating

£10 the lot, proceeds will go to the library.

Contact Sue on 07973 725392 or sue@thedormans.net
FOR FREE

19" HP w1907s computer monitor. Excellent condition.

Call Steve 07856 747523
FOR SALE

Repro kneehole writing desk, mahogany, green leather top.122x23cms 8 lockable drawers. £100.
Matching style filing cabinet,2 drawers. £50.
Kitchen table 100x50 plus 2 bentwood type chairs. £20.
White wood laptop desk 90cms plus small bedside unit. £20.
Roll beige carpet 7m x2.4m /3.6m…….

ANY OFFERS? Tel.07989377653.
FOR SALE

40 inch Toshiba TV.
Very good condition £50

And

2 boxes Pavestone Porcelain Edging (24each box) Black.
Cost£104 Bargain £60

Call 07768161125
FOR SALE

Kitchen table 100x50 cms blue formica top with 2 bentwood type chairs. £40

Desk 90 cms(white wood) £20

Roll beige carpet(7metres long, virtually new/ good quality). ANY OFFERS
Tel. 07989 377653
FOR FREE

Large John Lewis 200cm sofa free to anyone who can collect from Chalfont St Giles.
Dark red, well worn but functional.
Please call Steve 07856 747523.
FOR FREE

Customer to collect from chalfont st giles.
1 x 4' 6" pine headboard with struts attached
Standard size

1 x padded foot stool – oblong shaped seat – very sturdy - was used with a dressing table but has other uses.
Padded seat can be unscrewed to change fabric top
15" high 19 x 15" seat

Ring linda on 07780837423 if you are interested
Can send on photos if needed - both items of good quality and in very good condition

FOR SALE

I have several party dresses sizes 8-10 of various colours .worn only once.
Bought for£50-70 selling for £10-15 each.Also matching shoes £15each size38/size 5.
If interested please call 07557378434.Thanks.
FOR FREE

60 Ideal Home magazines dated between 2013 and 2017, and a few other named house magazines for free.
Please contact 07956 286111 for pick up only in CSG
FOR SALE
Ladies Soft Brown Leather Midcalf Boots
Size 7 As New £15
Pickup from CSG Tel: 01494 874048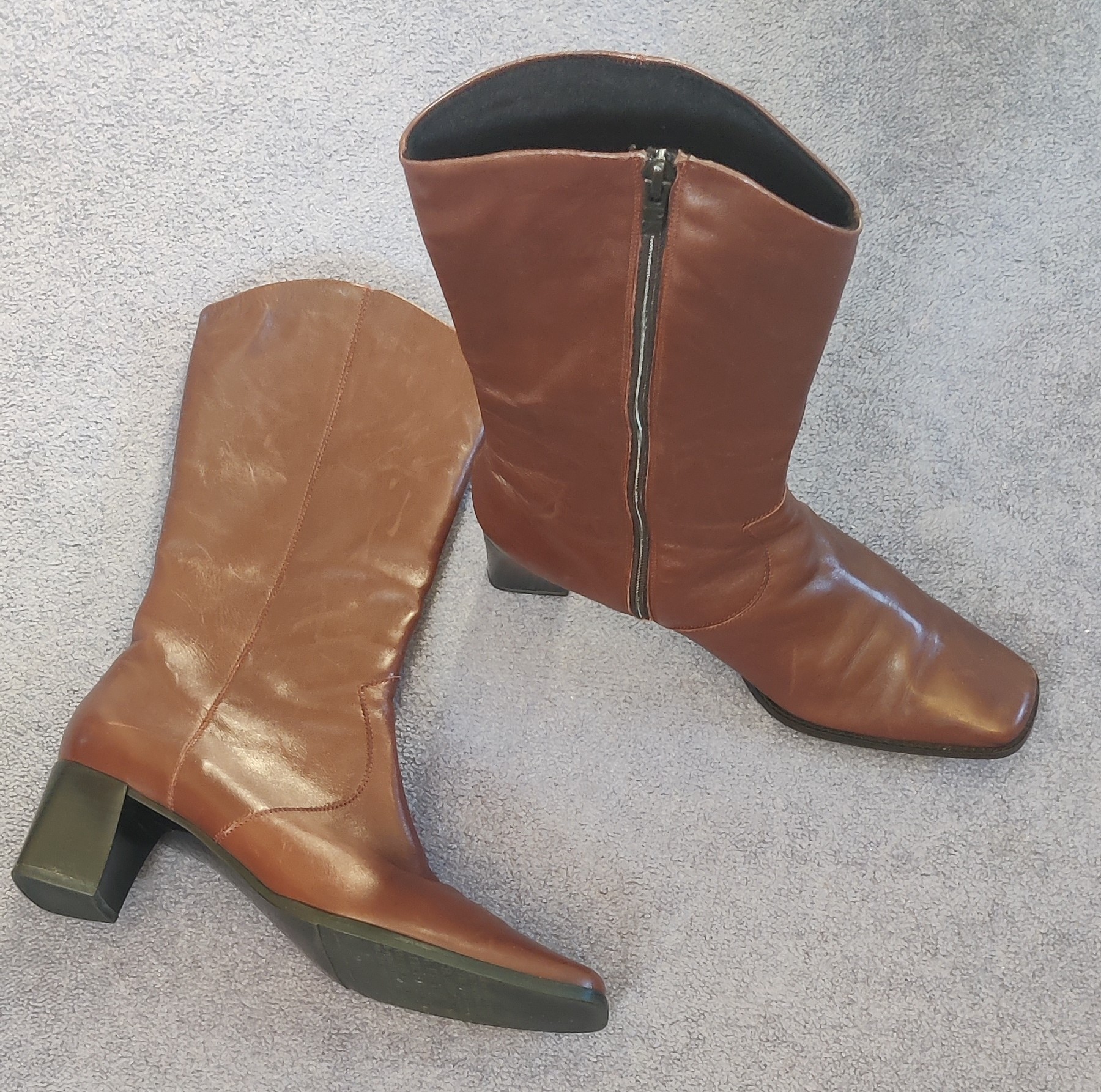 FOR SALE

3 Fine Elements (HEA 1007) upright / flat electric 2000W white fan heaters. These have 2 heat and 1 cold settings, carry handle, mains on indicator. All in working order.
Note: All may have been used but 1 looks pristine inside box and wrapping, another in box, and third with no box and more signs of use. £30 the 3 (OVNO), Tel: Tony 07984 286120 (CSG).

To have your item listed here simply send the description to editor@localnewsbyemail.info and it will stay on this page until you say otherwise.

If you would like a photograph added it will appear here too. There is a charge for £5 for this, (Instructions on how to pay is on this page)


Remember to email the editor when you have sold your item as you might get fed up with the enquiries.


If it's still listed then it's likely still for sale/giveaway

Items from 2022 not sold (afaik) here